Pregnancy is the most unique time of life for all involved.  Once that bump appears, we have a daily reminder that life is changing very fast, and it will never again be the same.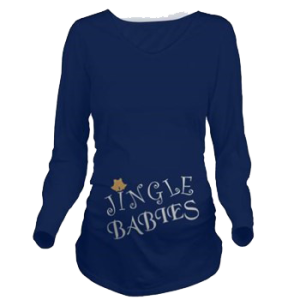 The holidays are a wonderful time to be pregnant, because we can decorate that bump to fit our mood and holiday spirit!  I delivered my boys in August and September, so I didn't get the privilege of wearing these shirts, but I really wish I had!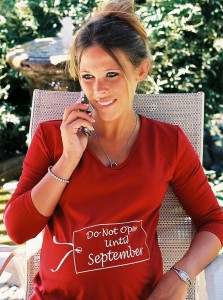 That's why I came up with these fun, festive holiday maternity shirts for our MommyLoves Holiday Maternity collection, and they have been favorites of moms all over the world for over 12 years.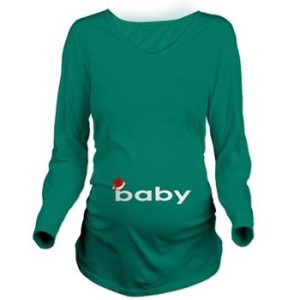 Jingle Baby has been our best selling holiday maternity shirt, but my personal favorite is Let it Bump.  I just love the snowflakes!
This is our best selling Maternity tee ever…Do Not Open Until!
Which do you like best?  Please share.